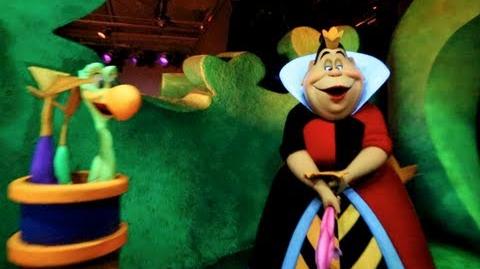 Alice in Wonderland is a dark ride featured at
Disneyland Park
.It was opened in 1958, three years after the park opened.It is a ride based on the movie of the same name. The ride is shown going through the movie, although the tea party in at the end.
When entering the ride, the passager first goes down the rabbit hole and meets the doorknob. The passager then goes into the "Tugley Woods" and sees the Cheshire Cat. Next you would enter the seane where the flowers were singing to Alice, who is hidden behind a huge leaf. The passager then "meets" the Red Queen.
Ad blocker interference detected!
Wikia is a free-to-use site that makes money from advertising. We have a modified experience for viewers using ad blockers

Wikia is not accessible if you've made further modifications. Remove the custom ad blocker rule(s) and the page will load as expected.